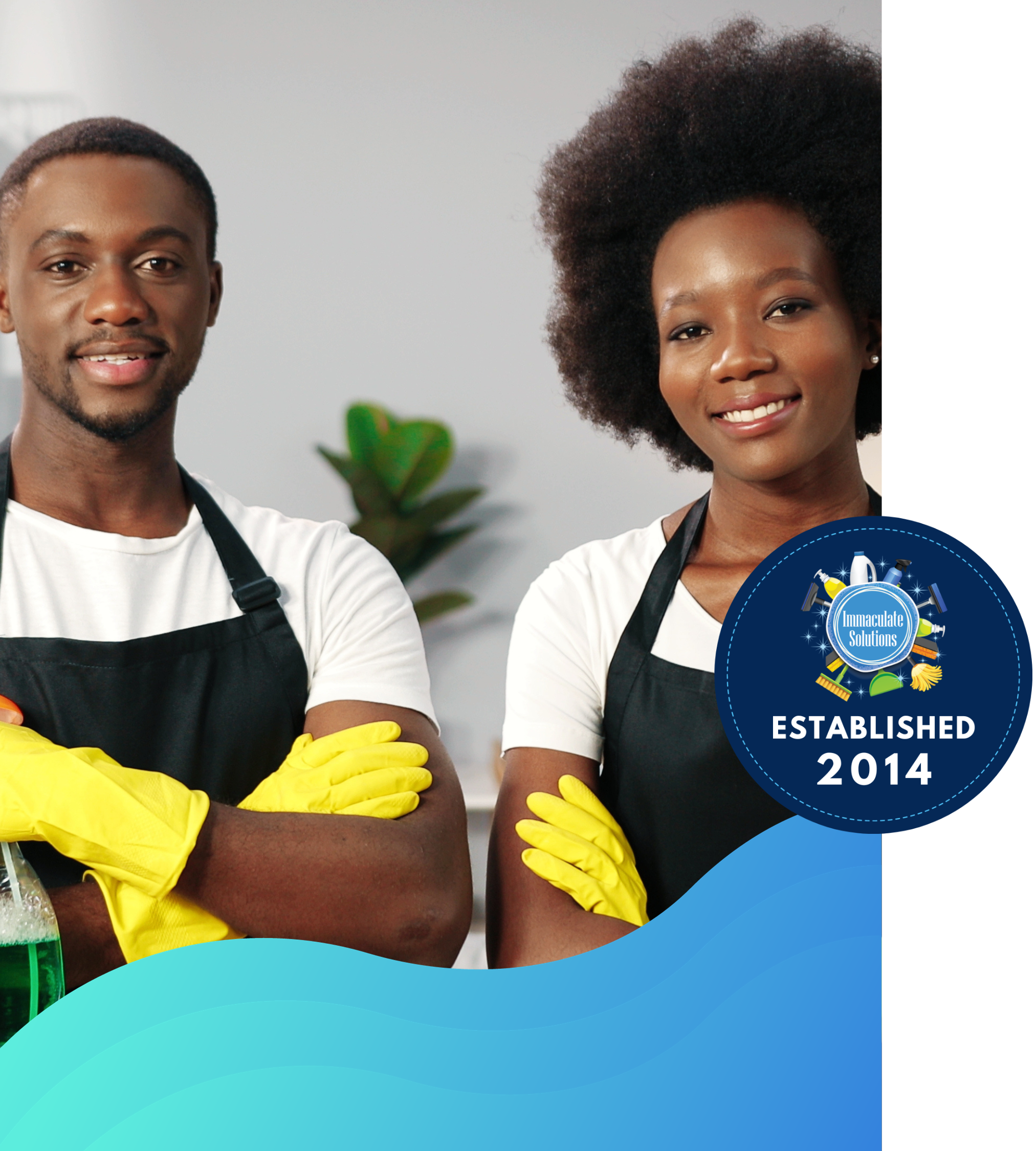 Exceptional level of service
About Our Company.
Established in 2014, Immaculate Solutions is a small growing cleaning business in Texas that proudly services Houston and surrounding areas. We understand that people have busy lives. Some people may not have the time or energy to clean as they would like. Also, there are some people that simply don't like to clean up.  That is exactly why we are here! At Immaculate Solutions, cleaning is our passion! We enjoy what we do and pride ourselves on building relationships and making a difference in people's lives. We offer affordable cleaning solutions for your cleaning needs. We are your #1 trusted cleaning partner.
Let us make a difference in your home or business today!
Do you wish you had more free time? We can make it happen!
Where Cleanliness Meets Excellence.
Immaculate Solutions operates in Houston, Texas and provides a variety of cleaning services.
Choose us because of our reputation for excellence.
What Our Customers Say About Us
Hear from our delighted clients about their experiences with Immaculate Solutions. Your satisfaction is our success.
"Kristi and Victor arrived at our home and had a quick look. This was their first, but not last time being in our home. After a quick look around and chatting about my expectations they began the task at hand!!! To say they did a great job is an understatement. Very easy to work with and very professional. I have booked them for twice a month. I would recommend them to anyone. It's hard to find good people and I did!!!"
"We moved out of state and needed our house cleaned for our realtor to take photos for the listing. Immaculate Solutions did an exceptional job! Our realtor and the photographer were so impressed with how clean the house was. They will not disappoint and they are reasonably priced. I highly recommend them for all of your cleaning needs!"
"Kristi did an amazing job on my home and am so grateful for her. I called only about 6 days in advance needing a Sunday because I was moving out that day. She let me know ahead of time that she was on her way and did a superb job for me because she takes pride in her business. I would recommend her to anyone!"
"The people that came did an AMAZING job! My house is huge and we did the move out clean! Every cabinet, every corner, every windowsill etc...we're spotless. Not only does my house look brand new but it smells brand new too! They were so kind and honest ( found gift cards and items and had them on my counter for me). They were also HALF the price of these mainstream corporate cleaning people! I highly recommend them!!! 5 STARS ⭐️ ⭐️⭐️⭐️⭐️"
"I use Immaculate Solutions for regular cleaning. They do a great job. She always asks what I need her to focus on before she starts."
"Where can I start! Kristy is very professional and has an awesome personality! She came right in and started to clean. She did an excellent job cleaning everything including organizing my closet. I received a deep cleaning for a very reasonable price compared to other cleaning companys. She makes sure this price was fair and she DOESN'T change the price after you've agreed on one 🙂 She reassured that she would get the job done and she did! Thank you so much!"